You may want to see how a single user is using Wavelength. This is useful if you want to monitor a prospective donor's actions or are worried about how they are interacting with other alumni.
To view a user's activity, navigate to your Admin Dashboard > Activity > View Activity by Constituent.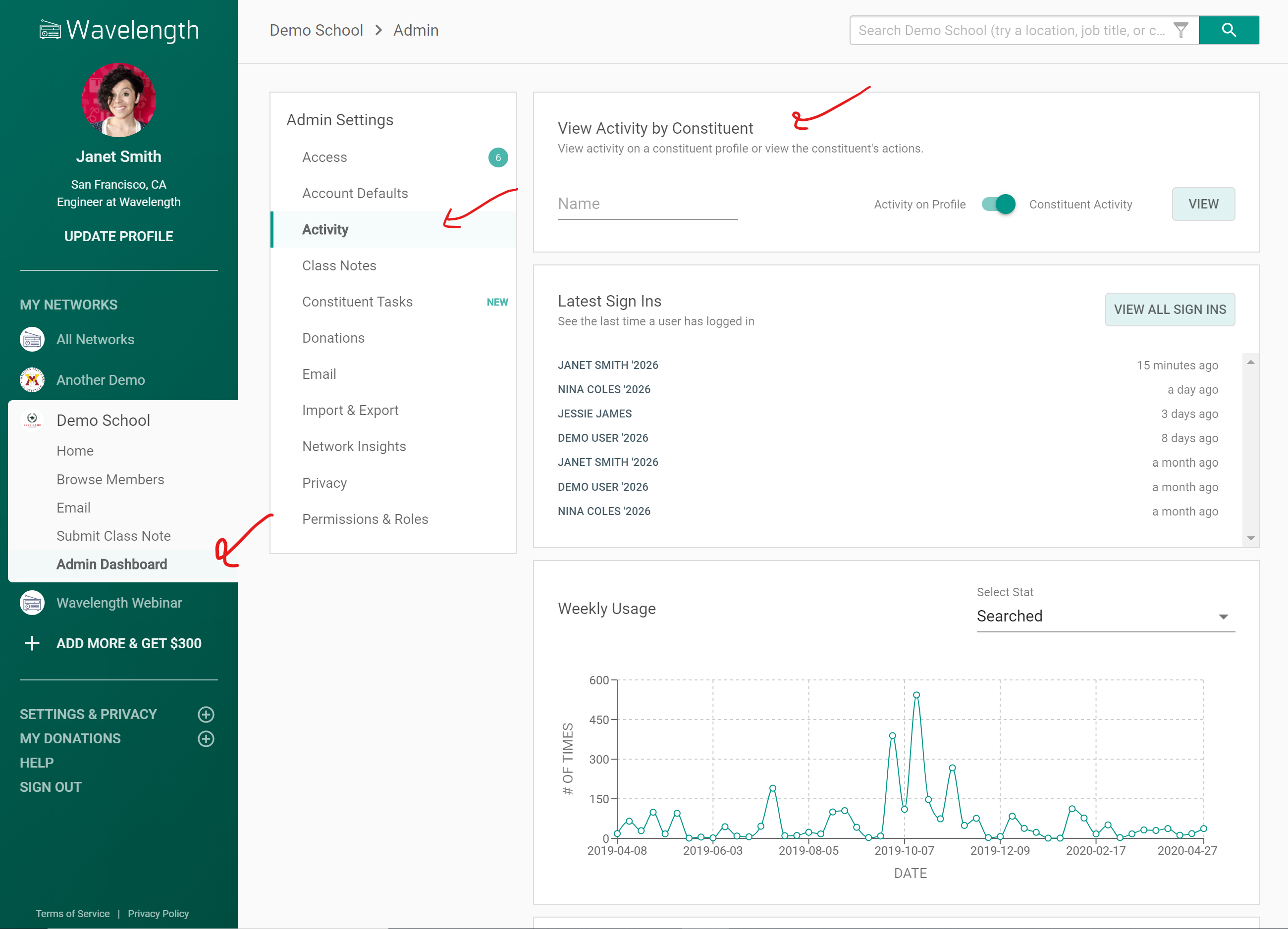 Enter the name of the user whose actions you want to see.
Keep the toggle pointed to the right, on "Constituent Activity. Press View
You will see a a pop up of a list of all the actions they have taken on Wavelength. Scroll for more results.