Allow Users to Group Email
Navigate to your Admin Dashboard > Email page. Toggle the "Allow Group Email" to on.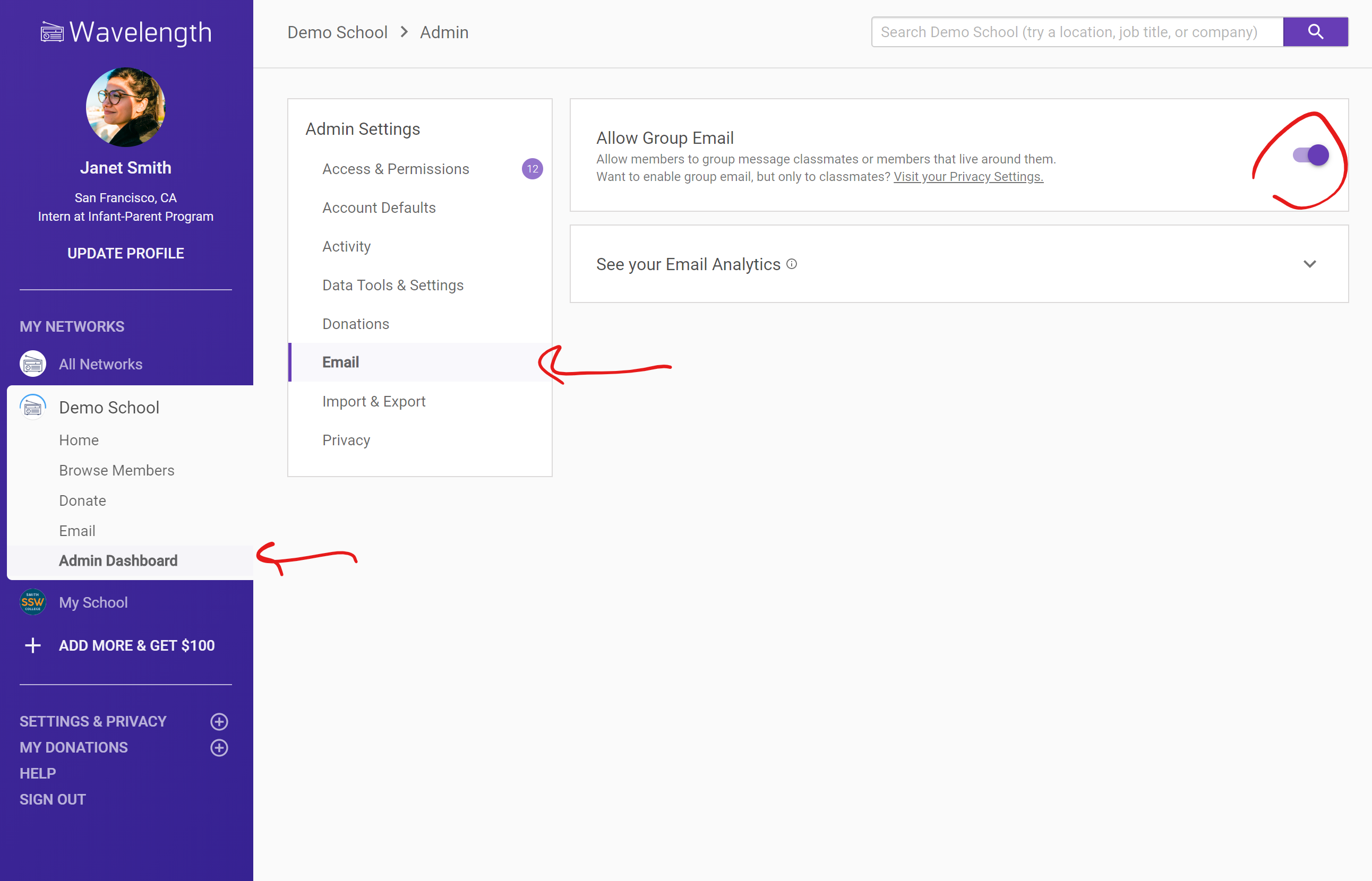 When toggled on, alumni users may send a group email to alumni within 50 miles of them or in their class.
Users can email these groups by clicking email on the sidebar, and then clicking the appropriate button.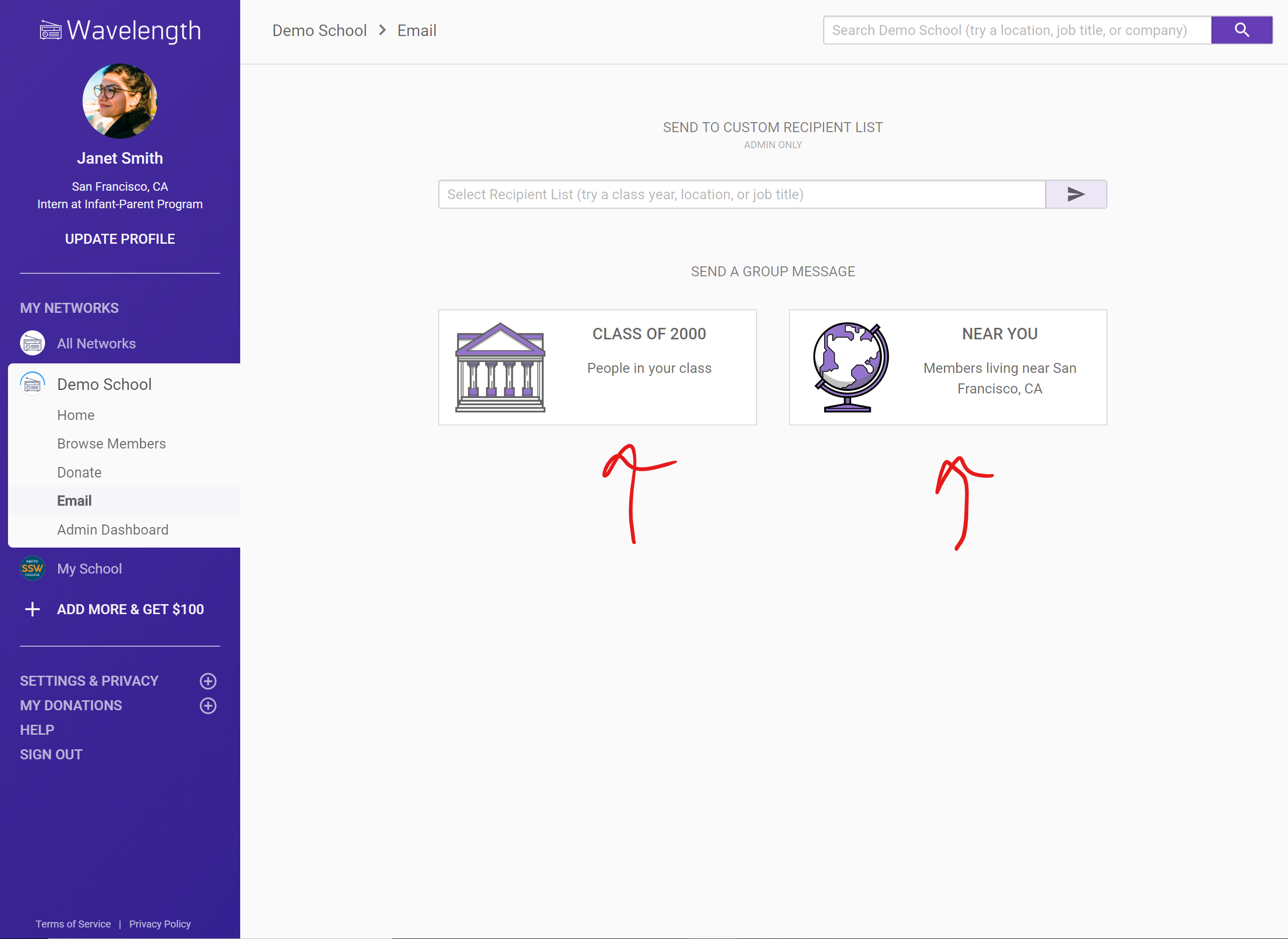 To prevent abuse, users do not have the ability to edit the recipient list. They cannot add or delete people to an email like an administrator. They cannot choose a recipient list either.
Unlike an administrator email, user group email recipients are cc'd. This makes it easy for grassroots reunion organizing or happy hour planning.
Users will not receive email analytics on their email.
Other members can unsubscribe from these types of message.
What Alumni See
For user emails, alumni see an email from the name of the email sender from the "email@searchwavelength.com" account . The subject will be "[Organization Name: Location or Class Year] Subject".
For example, if a user named Chris Gibson sent a message with the subject "Reunion Setup" to the Class of 2014 in the Demo High School network, the inbox would show it from "Chris Gibson" with email address "email@searchwavelength.com" with the subject "[Demo High School: Class of 2014] Reunion Setup". The help text would read: "Email from your alumni network: Demo High School [xx]" Where [xx] is the start of Joe B's admin email.
If an alum responds to a user email, all cc'd members and the alumni sender will get the email.
How to Disable Group Email for Locations
Sometimes there are too many people in certain regions, and you don't want a user to be able to reach that many people at once. Read how to disable location functionality here.