Navigate to Admin Dashboard > Class Notes.
If you press the "Export" button next to "Export Class Notes and Images", you will receive all the class notes on Wavelength.
If you want to export all the class notes since a certain date, enter that date and then press export.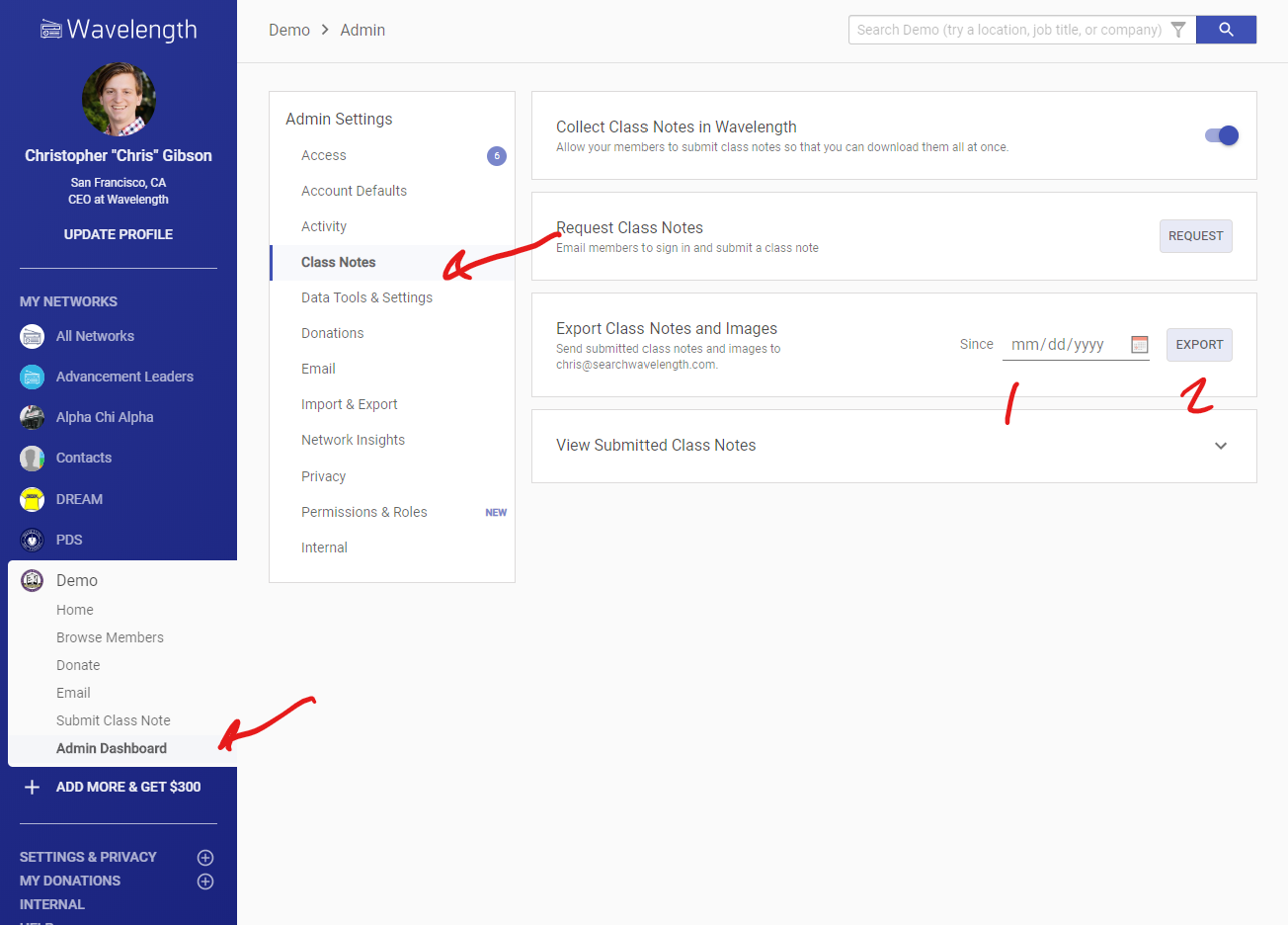 You will get a csv of all the class notes and a folder of the high quality images that people submitted on Wavelength.
Notice that the max attachment size for class notes is 20MB, so if you have a number of high quality images, you will need to limit the number of class notes you export.