The easiest way to request people submit a class note is to go to the Request Class Note card.

If you are collecting class notes via Wavelength, the "Request Class Note" card is on your homepage.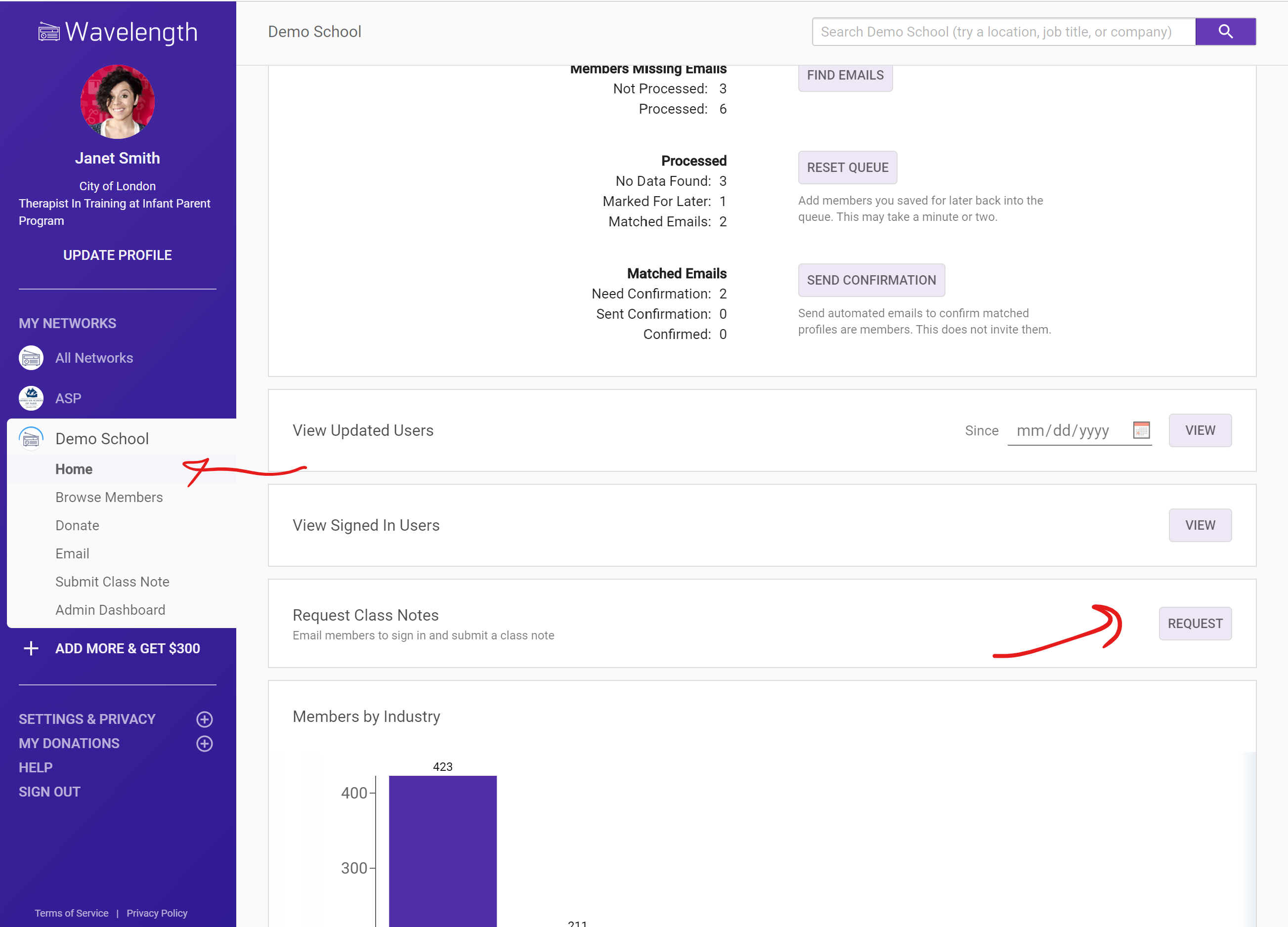 You can also find it by going to your Admin Dashboard > Class Notes section.
Click "Request".You will be sent to the compose email screen. You are sending a Mail Merge email to everyone. By default, the Request Class Notes template is visible. You can edit this template. Be sure to update the "[DEADLINE]" field.
When people receive this email, they can use their unique URL to log in and submit a class note.