As an admin, once you create a task and assign it to someone, you can view the tasks in your Constituent Tasks section of the Admin Dashboard. You can search, filter, and sort tasks in the Manage Tasks section.
How to Sort
By default, you will see 10 tasks per page, ordered by due date. To change the sort, click the column you want to sort by.
How to Search for Tasks
Click the Magnifying Glass to bring up the Search Bar.
In the Search Bar, you can search for tasks based on task title, status, and who it was assigned to. For instance, you could search for "Janet", "Learn More," or "To Do" to show the above Task.
How to Filter
If you want to filter the tasks, click the filter button. Choose the fields and values you want to filter by.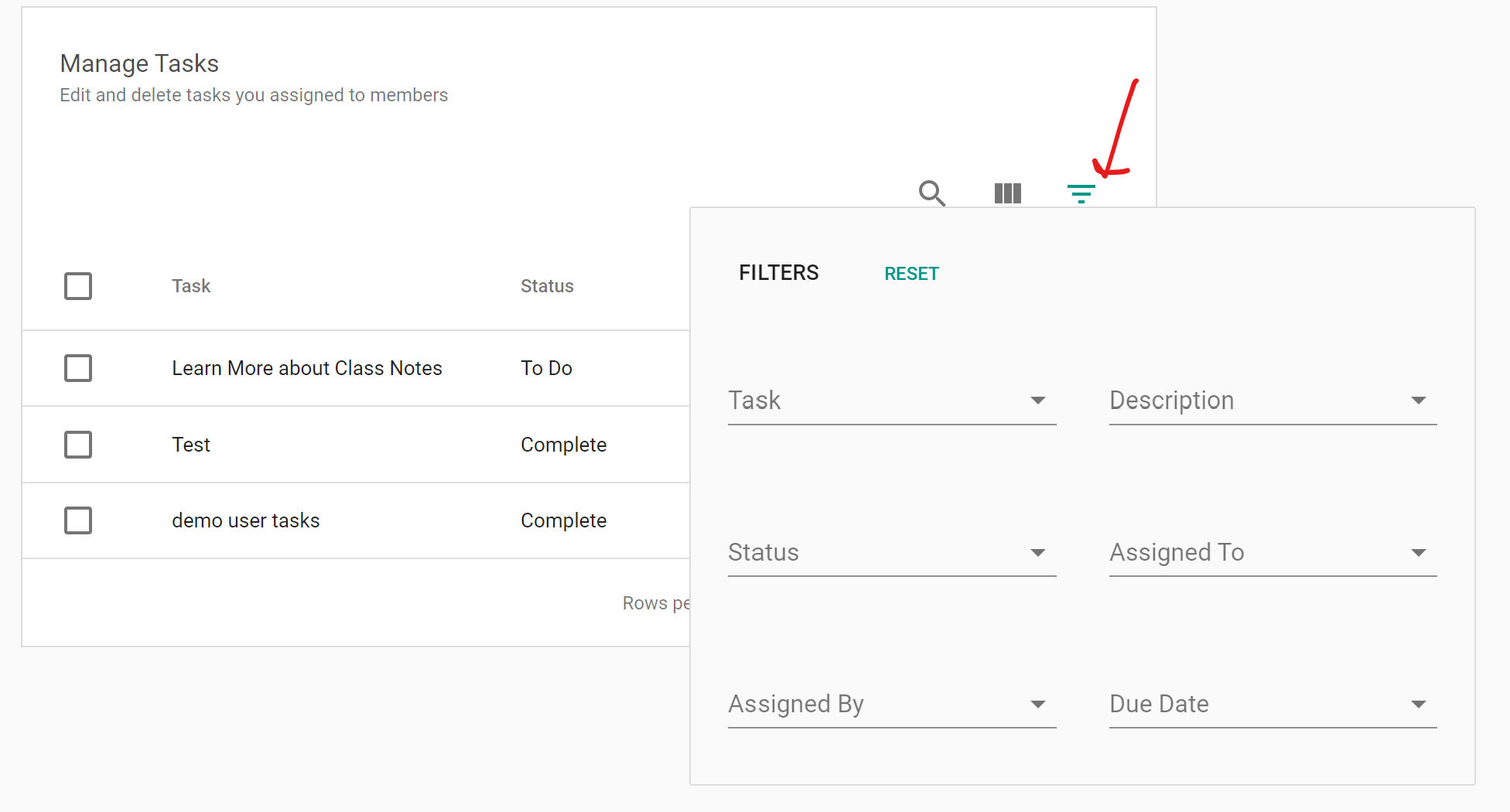 How to Add More Info to Task Table
If you want to search, sort, or filter by more fields, click the three columns in the header to add more fields to the table.