You may want to add a custom link to the sidebar. This is helpful if you have a newsletter, survey, or another asset you want to promote.
To add a custom sidebar link, navigate to your Admin Dashboard > Account Defaults > Add a Custom Link to the Sidebar.
Add the destination for the button and the display text. Click "Save" when you are done.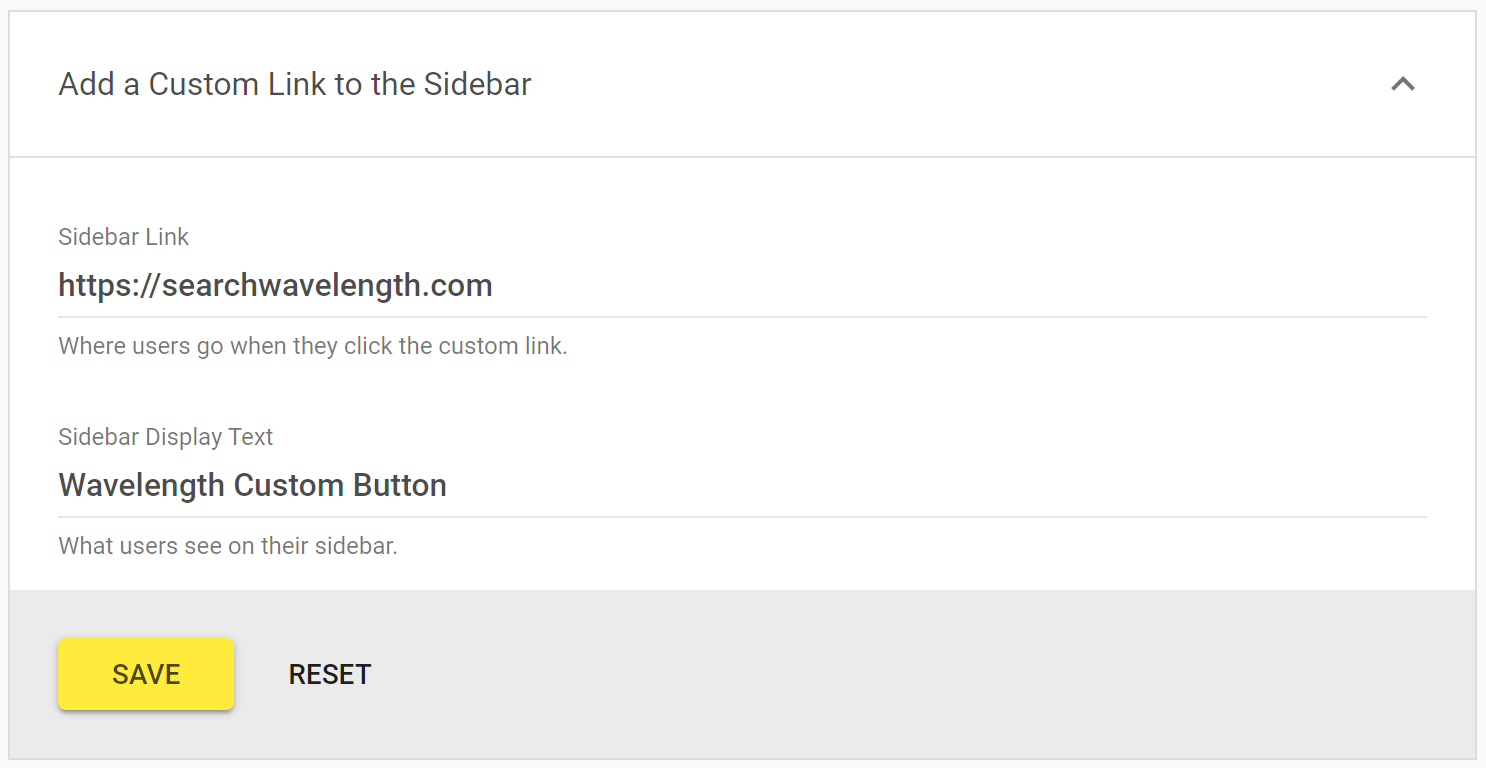 You will see it on your sidebar.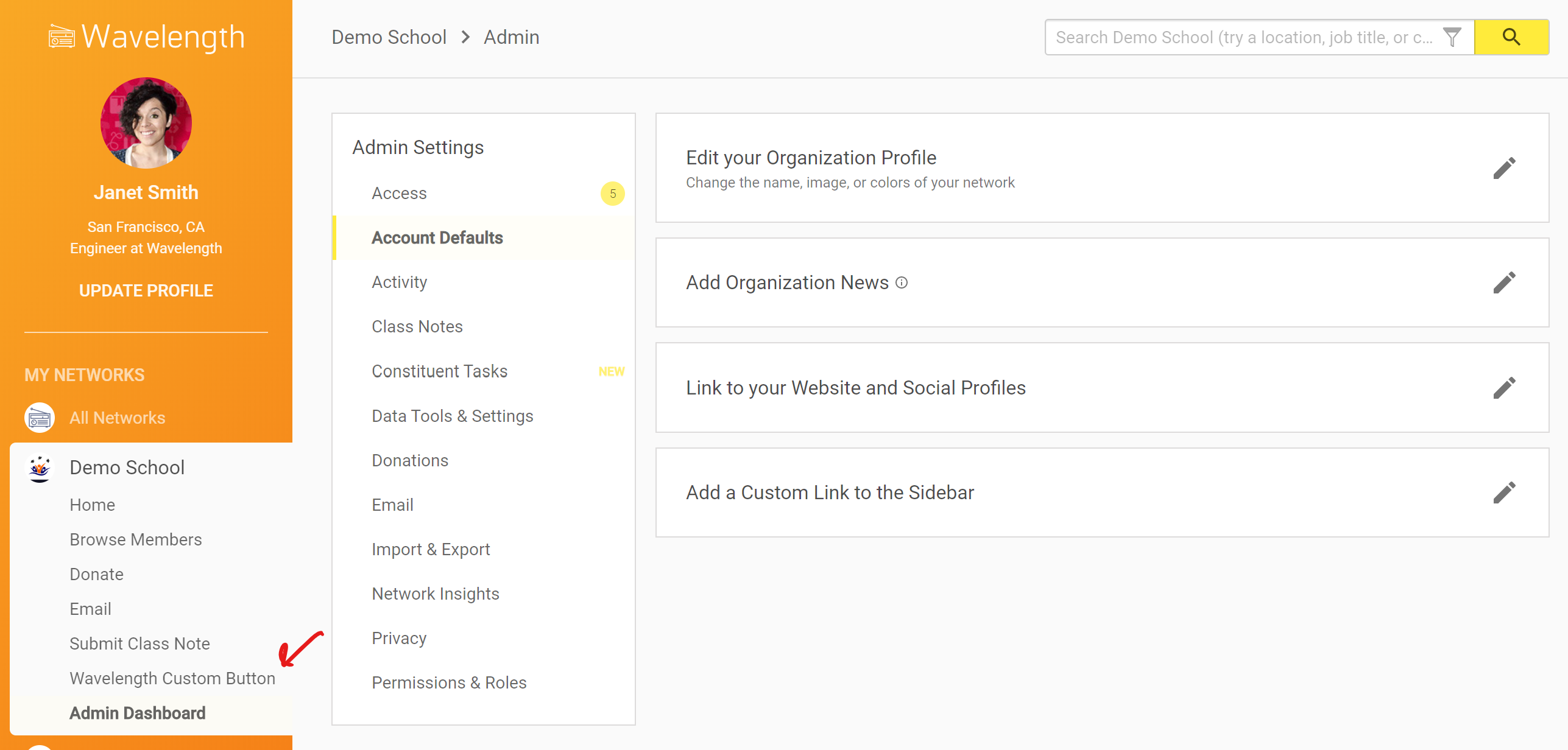 To delete the custom link. Delete both fields in the "Add a Custom Link" card and press "Save."