Sometimes you may need to suspend people from accessing other people's contact information on Wavelength. You may need to do this if someone seems to be scraping the system or sending out unwanted emails.
To suspend a member
Find their profile
Press Suspend Member
You will be greeted with a message to confirm you want to temporarily suspend them.
Press "Yes, Suspend." You can always undo the suspension. 
Suspended members can sign in, but cannot access other members emails or phone numbers. 

They can still access links to other social profiles.

They see a notification that their access has been disabled.
To Undo Suspension
Find the member's profile
Press "Undo Member Suspension"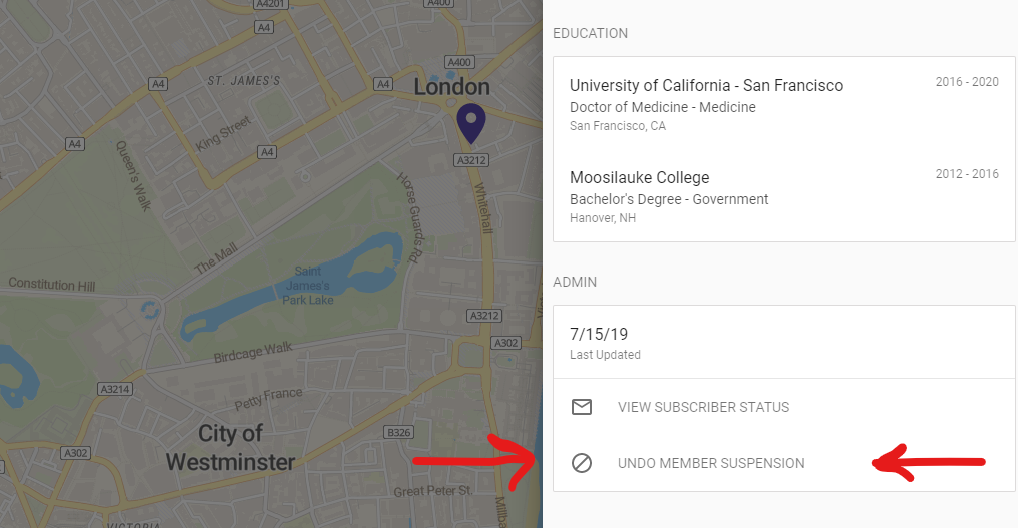 Press "Yes, Undo Suspension"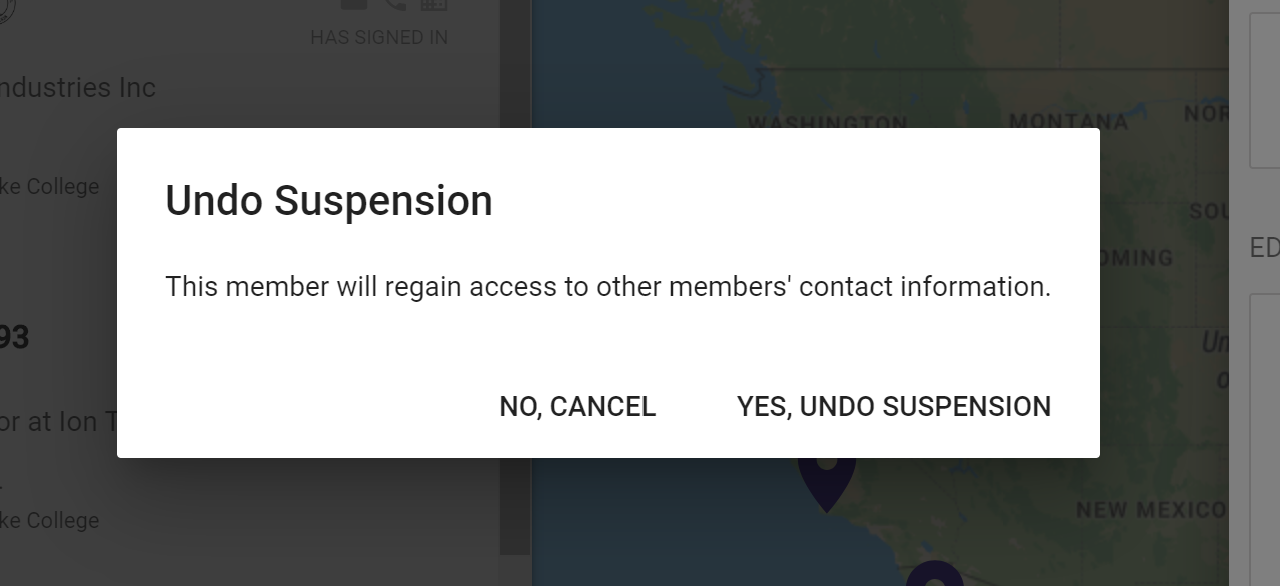 The next time they log into Wavelength, they will be notified their account changed. They will be able to access other members' contact info.
To Find Suspended Members
Search for "suspended". All the currently suspended members will show up.