You network starts closed. Only people that are emailed account creation links can access Wavelength.
People that try to request access will see a "Coming Soon" message.
When you are ready to launch Wavelength, you should make your network live.
Go to your Admin Dashboard > Access & Permissions and toggle the "Go Live" button to the right.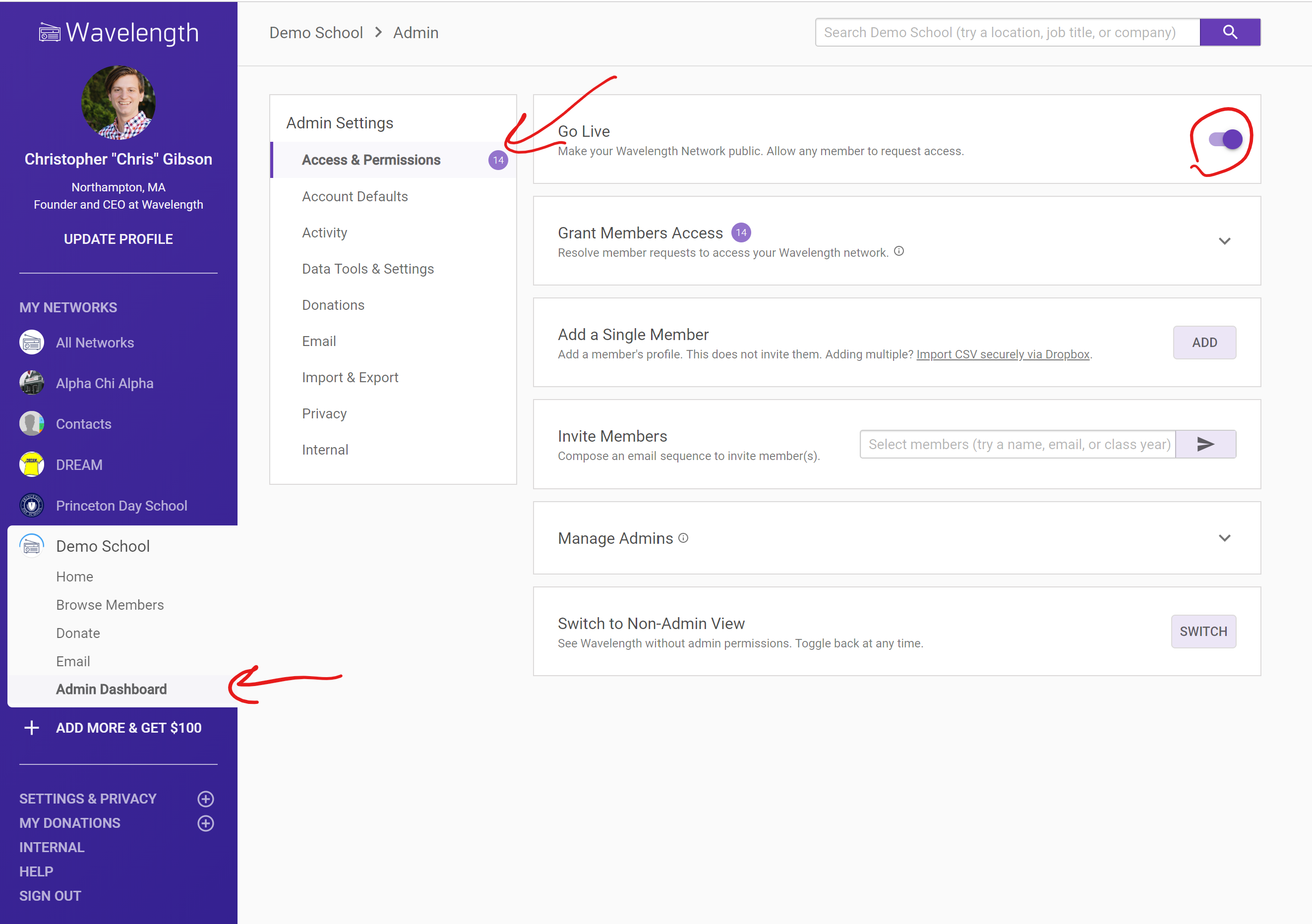 By toggling this setting, you now allow people to request access to Wavelength.